Our Blog
Feature releases, updates, inspiring stories, and productivity tips & tricks.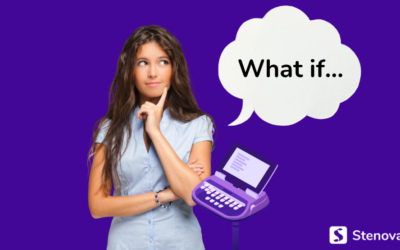 What is Stenovate? Before we begin discussing how and why Stenovate came about, let's briefly define what Stenovate is. Stenovate is an online platform designed specifically for transcript professionals – court reporters, scopists, and proofreaders – to organize...
Subscribe for More Great Articles!
Don't miss out on feature releases, product updates, efficiency tips & tricks, and an occasional laugh-out-loud inspirational story.