Find Yourself a Dream Team…without Facebook!
Some reporters have found their dream team of scopists and proofreaders, and others are still searching for their wordy and witty matches made in heaven. There's a reason why the most popular Facebook groups for transcript professionals are the ones dedicated to helping reporters find scopists and proofreaders! And, no, it's not because we just love to network- that much.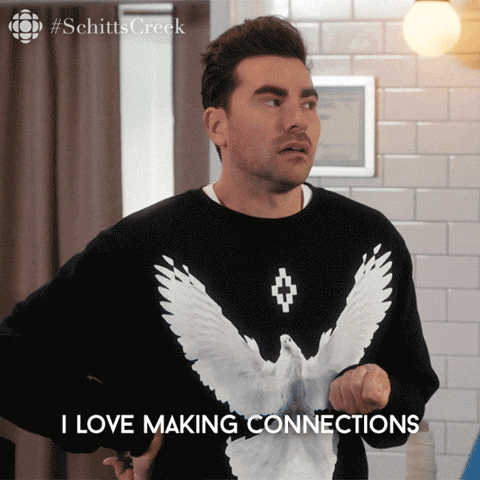 It's because you can do more when working with a team! Teamwork minimizes your workload and maximizes your productivity, so you can do more in less time.
It doesn't matter whether you need a little help occasionally or you're looking for a long-term business relationship. Stenovate is here to help you ramp up your reporting game. We're cleaning up the hiring process in more ways than one! We're debuting the first-ever robust network of legal transcript professionals, dedicated to the making of high-quality records! Think of it like LinkedIn for legal transcript gurus.
Facebook has been the community's go-to source for finding help for years now, but this community really does deserve a better, more professional platform for discovering compatible collaborators. While the moderators of these Facebook groups are angels for doing their very best with what they have to work with, there's no doubt it's not ideal, even with impeccable moderation.
This is not (and should not be) a task reporters take lightly. You're hiring individuals who will be handling our confidential legal documents. And on Facebook, unfortunately, sometimes the only way to vet someone is by their profile picture…of a dog.
Kidding, kidding. Kind of…
New-School Networking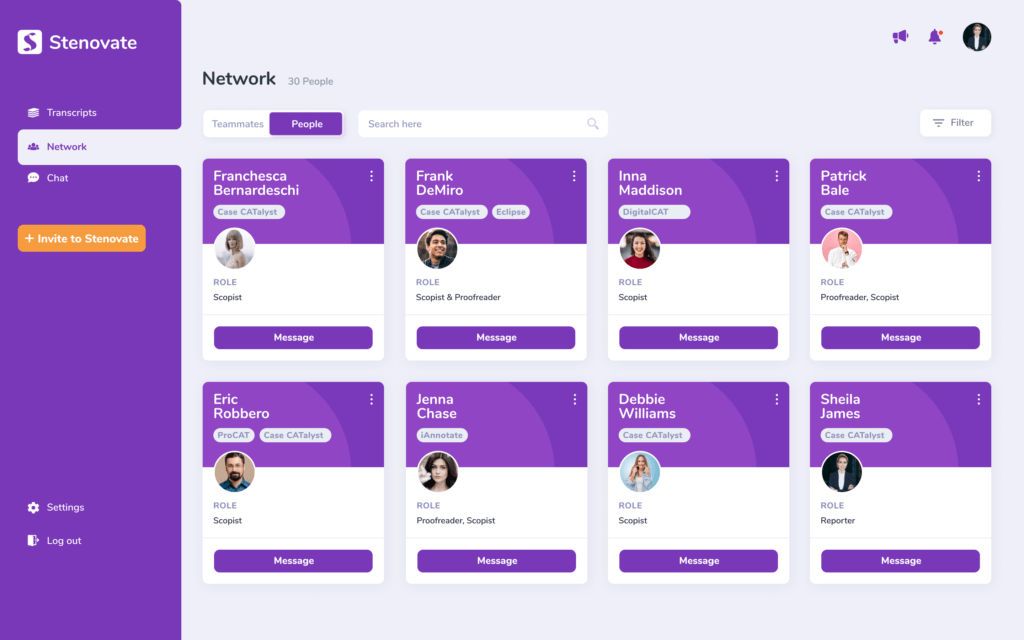 Stenovate's Network is fairly simplistic right now, but we have some really, really big plans (in addition to a streamlined job offers system). While we haven't integrated all the bells and whistles just yet, it's already a more professional way to find help. Plus, we promise some extremely-fast follow-ups post launch that we've already planned and designed. We just didn't want to delay launch any longer while we build the fancy frills! We wanted to get you this platform ASAP so you can begin collaborating more efficiently this winter.
Immediately at launch, you'll be able to view everyone on the platform, their role, and what software they're using, accompanied by their profile photo. Professional profiles (similar to LinkedIn) will be available shortly after launch, along with some other goodies that are going to blow these other previously-used social platforms out of the water!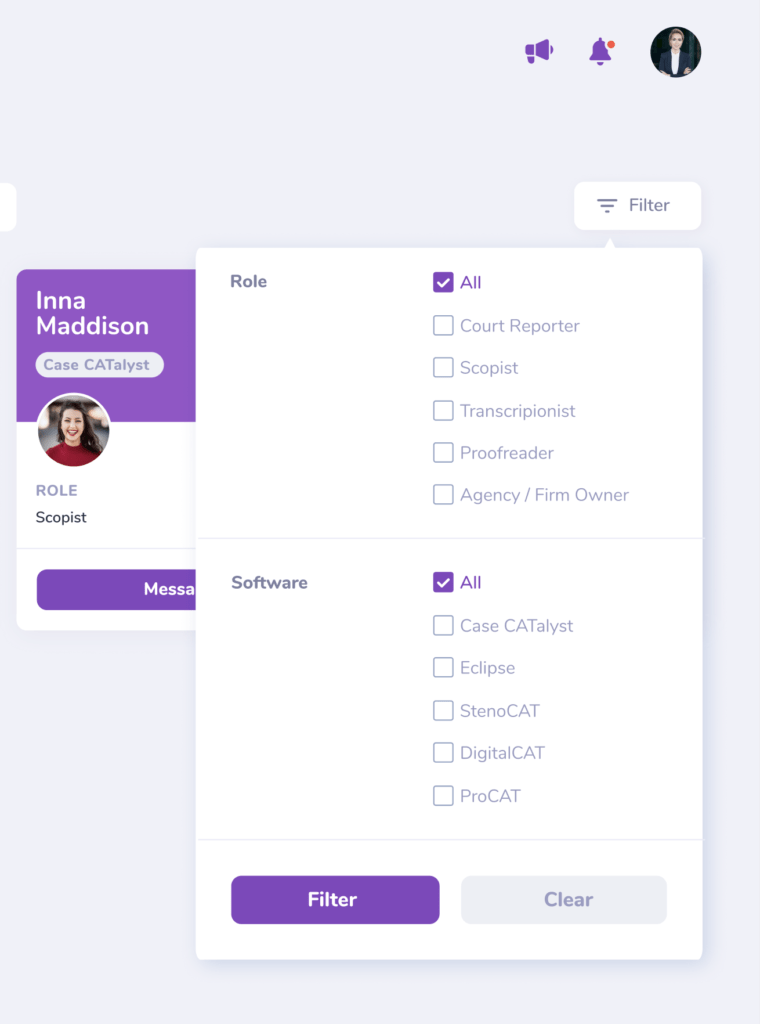 It's easy to find compatible Stenovate users with our search and filter features. Just choose the role and software, and then click filter! Start a conversation with anyone in Stenovate by clicking "Message," which will take you to our new dedicated message page.
And just a little fun fact: Generally, individuals who take time to join a community dedicated to perfecting their craft and who are willing to learn a little software curve are going to be a cut above the rest, so Stenovate will undoubtedly be the hub where you're more likely to find high-quality collaborators who like to be on the cutting edge of technology. And our waitlist is proof that transcript professionals are, indeed, seeking better business tools!
Speaking of, there's still time to be an early adopter. We have a little treat coming for anyone who joins the waitlist before we launch. Big reveal coming soon!