Finally, a project management tool specifically designed and custom built for legal transcript professionals. 
Get organized.  Collaborate better.  Grow your business.
Ditch the Disjointed Tools
Court reporters are in short supply and high demand.  Working with scopists and proofreaders undoubtedly maximizes time and income potential, but collaboration requires using a myriad of disjointed tools that hinder productivity.
You work hard to deliver every transcript ahead of schedule and satisfy your clients.  You deserve a project management tool that works as hard as you.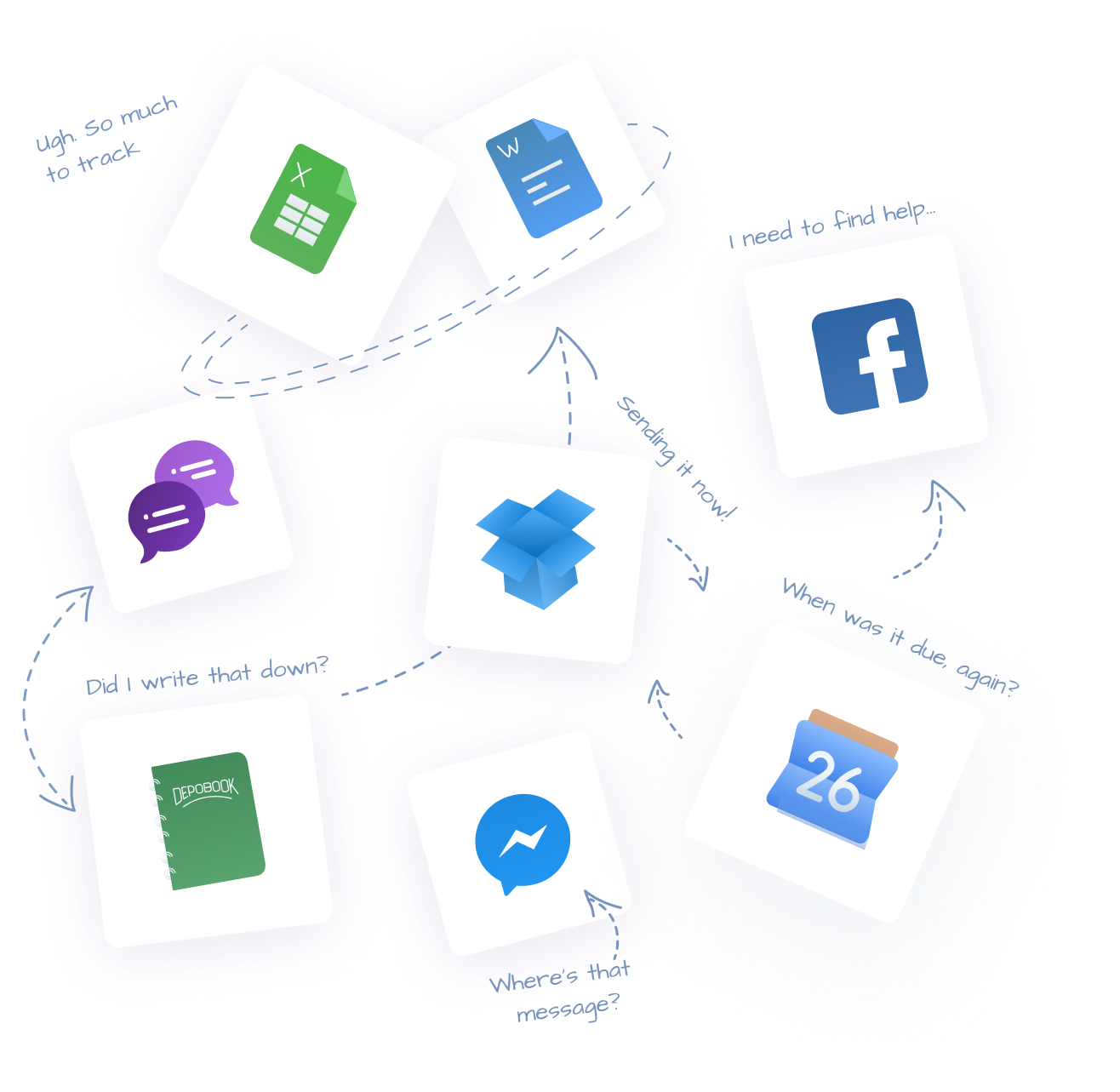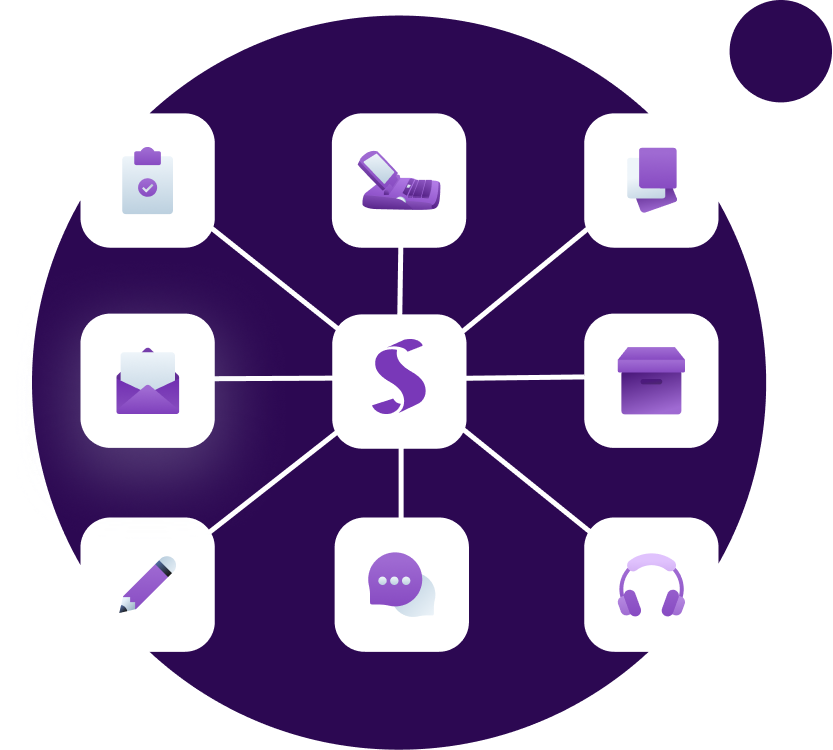 all-in-one organization & collaboration
The Ultimate Transcript Hub
Stenovate empowers you to produce more pages in less time by rolling your favorite tools into one:  Excel, DepoBook, Facebook groups, email, Dropbox, and more.  
Organize your Job Details

Prioritize by Due Date

Bring Your Team and/or Find New Transcript Teammates
Collaborate Efficiently with ONE Tool
Stay focused.  Get ahead. 
Every job has a status, a due date, and a dedicated workspace to collaborate.  The whole team knows who's doing what, when it's due, and has the tools to get it done…fast.
View Job Details
Track & Update Progress
Transfer Files
Share Spellings
Communicate
Teammates receive activity notifications both within the platform and via email, which dramatically reduces unnecessary communication time, so you can stay focused and get ahead.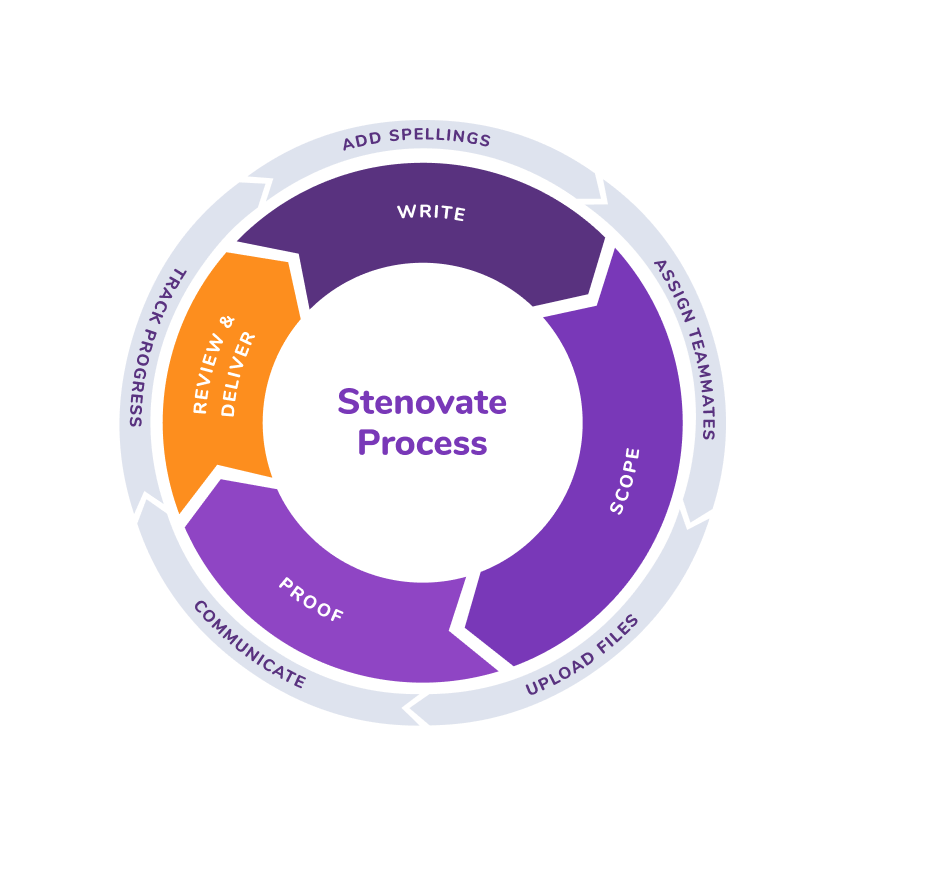 I'm a business woman, and I know how much money I want to make this year.  Using Stenovate with my team allows me to focus on the work I love:  reporting.  Subscribing to Stenovate was a wise investment for me to attain my bottom-line annual income.
"Trying to do all of this by hand, I was constantly fighting the rush of trying to get in transcripts before the last second possible.
The other day, as I was turning in a job, I realized that I am now TWO DAYS ahead of production schedule.  Stenovate gave me TWO WHOLE DAYS of freedom."
I feel like I finally have a grasp on what work-life balance really can be like."
"I just have to say I'm loving having everything in
one
place. 
Time is money
in our business, and so much of it can be wasted searching for exhibits, special instructions, spellings that I know I was already given.  In the past, I'd be searching through texts, Dropbox files, and email but no more of that!
I also really love the dashboard where I can see what's due when, at a glance.  This helps for planning purposes when accepting new jobs as well."
Ready to grow your business?
You deserve a project management tool that works as hard as you do.  Start your 30-day free trial to experience the power of true transcript efficiency.