We've all heard about the court reporting shortage. Youngins aren't rushing off to court reporting school like they used to.
But why?
The debate rages on, but at the end of the day, it boils down to a simple fact:
People don't think court reporting is sexy.
It's time we call this "fact" for what it is…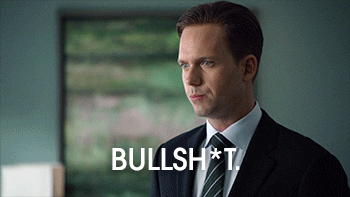 Let the record show that court reporting is actually the sexiest underrated job in America, and it's time the world knows it.
Here are the top three myths about court reporting, debunked:
Myth #1: Court Reporting is Boring
Hollywood has cast court reporters as old ladies in the corner of the room, eating soup at their steno machines.
Sure, who doesn't love a nice cup of soup? In reality though, court reporting is so much more.
The technology (not depicted above). The fascinating depositions. Strutting in high heels and a business suit across the 25th floor of a global law firm! A court reporter's life and work are exhilarating.
Not to mention the vital role that court reporters play in our country.
Attorneys are seen as dynamic, interesting characters. But guess who sits at the head of the conference table, surrounded by attorneys, during depositions?
That's right, baby: The court reporter.
Proceedings can't even begin without the stenographer present. That type of influence is the opposite of boring. It's sexy.
Myth #2. Court Reporters are Weirdos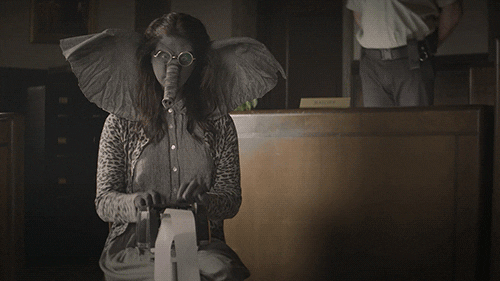 Ok so maybe we are a little weird. But who isn't!?
People tend to look at court reporters like they are speaking a different language. And in fact, they are speaking a different language, or at least writing in one (at over 200 words per minute, we'll add).
Knowing a second language makes you more intelligent, and nothing is sexier than a big brain.
Myth #3. Court Reporting Isn't Glamorous
We straight-up disagree. Have you seen those court reporters who write from the red carpet? Since when are The Oscars not sexy?!
Need more proof?
Just check out this sexy shot from Buell Court Reporting in Seattle, Washington:
It just goes to show you that court reporters are not a bunch of old ladies with sensible shoes. They're amazing, hard-working professionals that capture Every. Single. Word.
Here's a message to all the Millennials and Generation Zers out there: Court reporters are bringing sexy back.
Interested in Court Reporting? Check out the National Court Reporter Association's A to Z Program. Already a sexy court reporter?! Get organized and deliver your transcripts faster when you sign up for Stenovate.