You need a transcript dashboard. Let us explain.
We know you have your own system for organizing your transcript-based business, but here's the thing:
You're working too hard to keep it all straight, and it's slowing you down! Believe us when we say we have no doubt you're perfectly capable of handling it all like a total boss, but to be honest…you shouldn't have to spend so much time on "admin tasks" when, quite frankly, you have more important work to do – the work that makes you money!
Successful companies who have figured out how to optimize efficiency have a secret weapon: a project management tool. This is especially true for companies that require collaboration to crank out work faster. Well, it gets a tad bit tricky to find great software that fits your needs when (1), you have a unique profession with unique needs and (2), you're collaborating with a bunch of independent contractors! There's never been a great systematic way to streamline workflow for transcript professionals. Until now…
Say hello to the brand new "Home" screen of Stenovate, your very own transcript dashboard! Yes…it's everything you've been subconsciously wishing for (even if you didn't know it).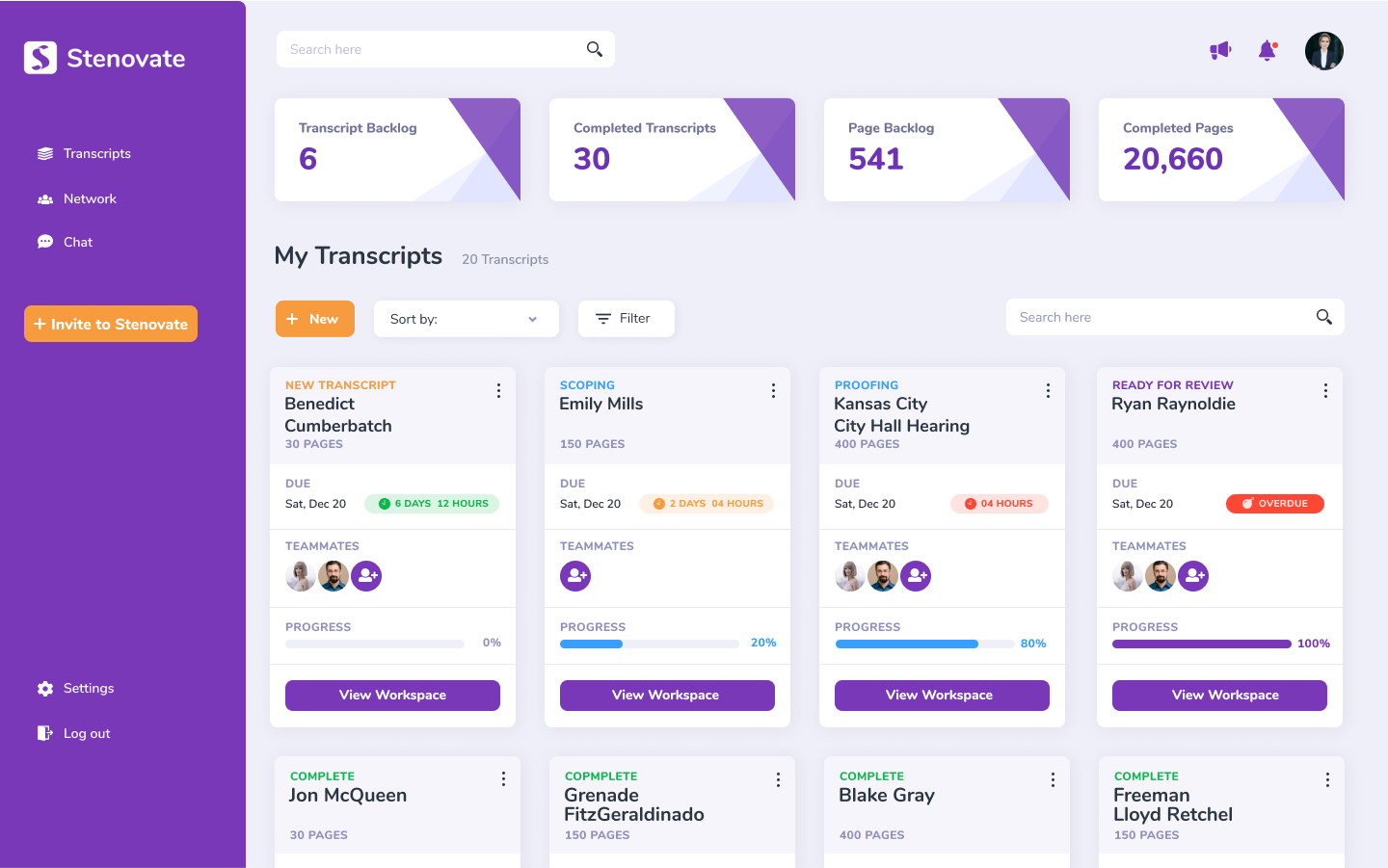 This is it. It's your entire workload at a single glance. Every card shown on the Transcript Dashboard represents a transcript or a "job," and you can view all the key details right on the face of the card. A quick click on "View Workspace" takes you inside the card for a deeper dive of the details and a bunch of fancy tools that make you a transcript warrior!
You can also sort, filter, and search your jobs so you can find exactly what you're looking for lickety-split!
As we mentioned, smart companies are using a project management tool. We've done a ton of research on popular PM tools like Jira, Asana, and Trello. Maybe you've heard of them. Maybe you haven't. They're great tools, but they don't quite fit the mold for what our transcript community needs. So we've taken what they do well and customized the concepts to cater to court reporters, scopists, transcriptionists, and proofreaders.
We noticed a trend from these awesome software products. They use cards to organize workload with ease. We've adopted this practice too, because it just makes sense.
Above the cards on your Transcript Dashboard, you'll see stats. We've placed these ever so strategically so you'll be rewarded with an experience that's informative and encouraging. You can see exactly how much you have on your plate, plan according to your backlog, and then execute your goals. At Stenovate, we LOVE data, and we imagine you like stats too. Seeing how much you've accomplished is really motivating and rewarding. And darn it, you deserve to see the big picture of your hard work!
Let's break out the specific features of this dashboard that make it easier for you to get work done.
Transcript Dashboard Cards

Each individual transcript card gives you an up-to-date view of the high-level transcript information – status, witness name, pages, client due date with a countdown, teammates, and progress. You can see exactly who is a part of your transcript team and percentage of completion, which helps you assess when a transcript may be at risk and determine if you need to make an adjustment.
Personally, one of our favorite parts is the countdown badge. To give you a really stellar user experience, we looked at science! Colors actually do funny things to your brain and can give you visual triggers that call you to action when necessary.
A green countdown badge means you have time! Orange means you have less than 72 hours left, and this transcript should probably be on your radar. Light red means you have less than 24 hours before it's due. Think of it as a gentle warning. And then…there's the "ticking time bomb" bold red badge when something is overdue. You can expect the dreaded "Where's my transcript?!?!" phone call any second…eeeeek!
Color can make you feel calm, alert, and even anxious. That little timer is calling your attention to your priorities based on the due date. And guess what? That's the point! Your Excel spreadsheet certainly isn't helping you avoid potential overdue panic. Sometimes it really is the little things…
Sort
Like all your goodies in a certain order? We've got you! Sort the cards on your Transcript Dashboard by title, job date, due date, or page count.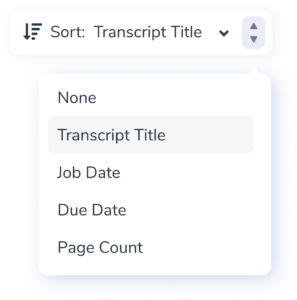 Filter
You can also filter your transcript cards by status or due date so you can narrow down and find what you're seeking. Also, we have a very exciting addition to our filter menu: "Hide Completed Transcripts." Sometimes you don't want all the fluff, and we get that! Hide all the old stuff so you can be laser focused on your top priorities.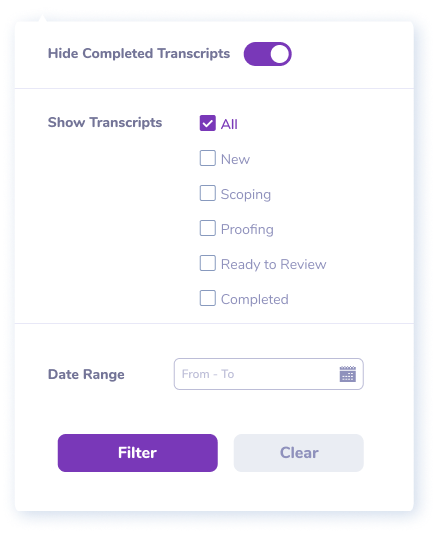 Search
You can search by transcript name to pull up the exact transcript card you're looking for. No more scrolling or hunting for it. Fast and easy.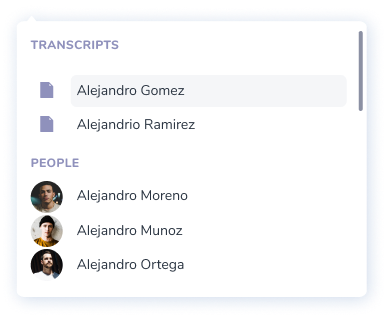 No one wants to be less efficient. With a court reporter shortage, we all need to be more efficient! At Stenovate, we fully understand how hard transcript professionals work, and we're simply here to help you organize and streamline your entire workflow so you can achieve all your new decade 2020 goals!
Stenovate is letting a new set of beta testers in the door in January after some major improvements, which we'll continue to share in this blog series! We'll be live to the public in February! And we haven't given out the details, but there's going to be some exciting perks for anyone who joins the waitlist before the launch date!
If you haven't joined already, there's still a little bit of time! Let us take some of the business burden off your shoulders so you can do what you were trained to do – produce high-quality legal transcripts for your clients!