In Response to COVID-19
A message from
our founder, Lauren
"Stenovate was built based on the core values
of community, collaboration, and mutual support."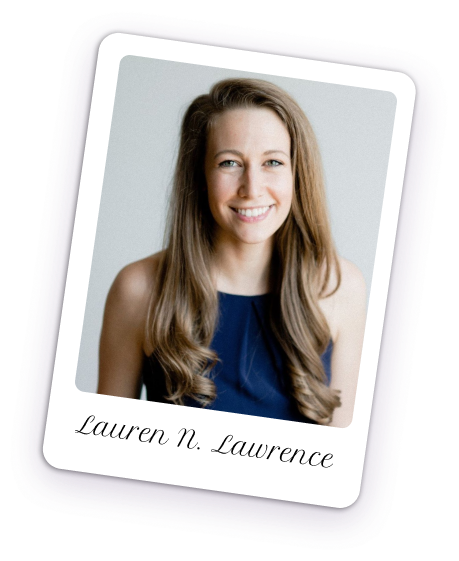 Friends and Colleagues,
I would say we're adjusting to a "new normal," but there is truly nothing normal about the current state of our industry.  Lockdowns have been extended, legal proceedings have been continually postponed, and our once page-filled lifestyles have been completely disrupted by the Coronavirus.  On behalf of the entire Stenovate team, I want to say:  Our hearts are overflowing for you. 
While we enjoy seeing our social feeds full of stories about reignited or new-found hobbies, we also fully recognize this situation has created financial uncertainty, stress, and anxiety for many members of the transcript community.  As a company, we've been looking in all the corners to see how we can help.
Stenovate was built based on the core values of community, collaboration, and mutual support. Our company mission from the outset was to do so much more than simply help transcript professionals survive. Our mission is to empower you to thrive…even in the midst of a global pandemic.
To stay true to our values and mission, Stenovate has launched a special initiative to do two things for our community.
First, Stenovate has created a COVID-19 Resource Center for the sole purpose of addressing the mental and emotional challenges that are presented in the current climate. The page features a webinar hosted by Jon McGraw, 10-year NFL player and co-founder of Vision Pursue, a performance mindset training and technology company.  Jon teaches skills that can help the transcript community recalibrate our expectations during this crisis. These lessons can be applied immediately and in everyday life under normal circumstances. 
Second, we have made the decision to make Stenovate's collaborative transcript management platform 100% FREE through August 1, 2020. We hope this provides ample time to fully explore the benefits of using ONE platform to keep all of your transcripts in order and your teammates on the same page.  (Pun intended!)  Invite your teammates, take a test run, and discover how to ditch the disjointed tools that were slowing you (and your team) down.
We know the transcript community will come through these trying times rested and ready for action.  We wholeheartedly believe that legal transcript professionals are about to be overwhelmed with work.  Right now is the time to prepare for the post-COVID surge in demand for transcript services. Stenovate is proud and humbled to be serving this community and offering techniques and technology that help you stress less while performing at a higher level.
I mean it when I say:  We are in this together.  
All my love and support,

Lauren N. Lawrence

Lauren N. Lawrence, RPR
Founder of Stenovate
The All-In-One Transcript Management Platform
The court reporting industry is changing rapidly. It's time to simplify. It's time to Stenovate.
Start your 30-Day, No-Risk Free Trial