Become a Brand Ambassador 😍
Spread the word about Stenovate.  Earn free months.  Feel awesome supporting tools that empower the reporting community!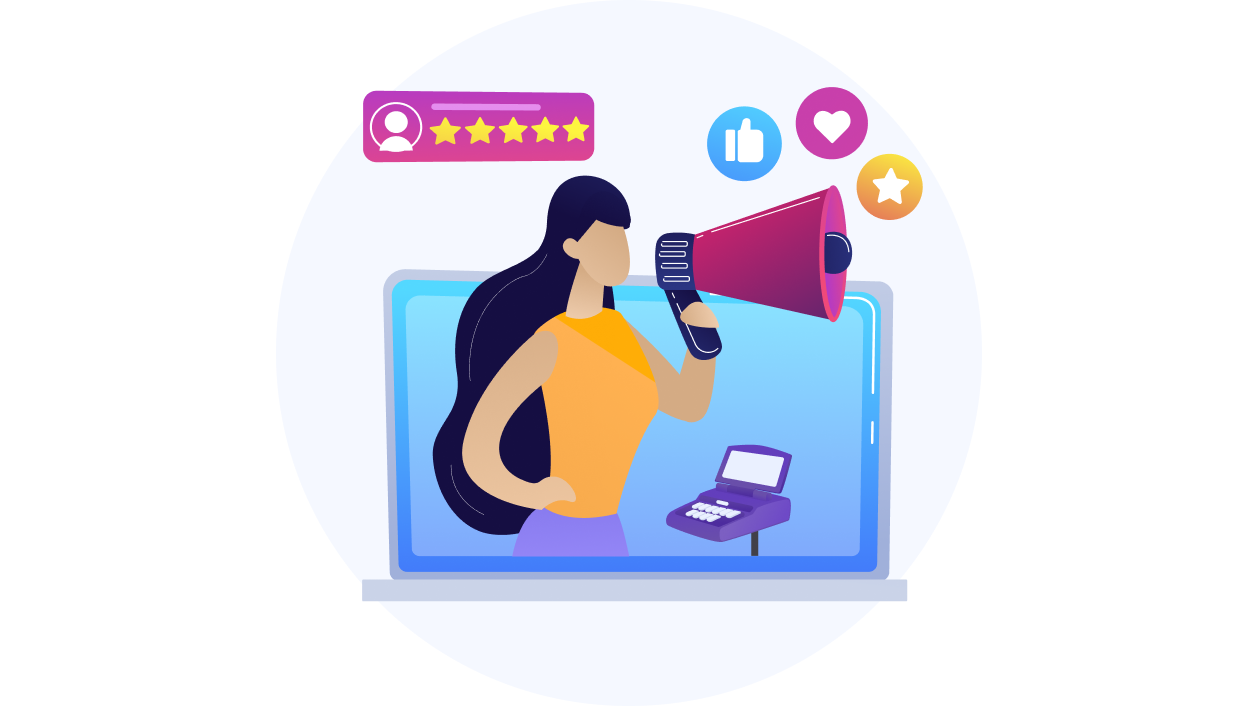 Stenovate was born because of YOU.
Stenovate only exists because of amazing stenographers, voice writers, scopists, and proofreaders like you!  You're a hardworking member of the transcript community, and we work hard because you work hard!  Seriously.  Our small team loves supporting you!
And while we've come a long way together in the past few years, many folks in the court reporting community either:
1.  Don't know about Stenovate 😱 or
2.  Don't understand what it is or the many benefits of having all your tools and teammates in one place.
The bottom line:  WE NEED YOUR HELP.  In order for Stenovate to continually improve and build new features, we need to dramatically increase membership, which is why our small team has put together a simple ambassador program to do two things:
Make it easy for you to organically and authentically share Stenovate
Thank and reward you for your support.
Help us spread the word by signing up as an ambassador right meow!  😸
 
Why become an ambassador?
Supercharge Stenovate development. 🏗
Help organically grow the Stenovate community. 👭
Earn FREE MONTHS of Stenovate with referral credits. 🥳
As the program grows, get perks like NEW steno swag. 👚
Make new features possible (like invoicing & payments). 💪
How It Works
Use the form on this page to join the ambassador program.
Receive tips, tricks, and helpful resources to encourage others to check out Stenovate!
When you use your unique sharing URL, we track your referral credits for you.  You can simply share and then sit back and enjoy the perks (and Stenovate's ongoing, improved services)!
What am I committing to?
There are several simple things you can do (but nothing is required) to make a HUGE difference for the longevity and improvement of Stenovate.  What you choose to do is 💯 up to you and what you are comfortable with.  Here are just a few, simple examples (with more options once you sign up as an ambassador).
Invite friends and colleagues via email from your referral page.
Share

Stenovate social content from our Facebook Business Page into groups that may be interested.  (We'll show you how easy it is.) 

Write a testimonial to be featured on the Stenovate Website.  (Three minutes or less!)
When anyone you refer using your unique referral URL starts a Stenovate trial, you earn ONE FREE MONTH!  We automatically apply your credit to your next Stenovate payment.
What If I Want to GO BIG?!
First of all, we love that!!!  If you want to really help us ramp up membership, we're here to help.  Once you join the brand ambassador program, you'll see all the ways you can shout your love of Stenovate from the rooftops!
Join the brand ambassador program now to ensure Stenovate helps stenographers, voice writers, scopists, and proofreaders thrive for years and years to come.  🙏🏼
Who Has Already Shared Their Love?
I'm a business woman, and I know how much money I want to make this year.  Using Stenovate with my team allows me to focus on the work I love:  reporting.  Subscribing to Stenovate was a wise investment for me to attain my bottom-line annual income.
"Trying to do all of this by hand, I was constantly fighting the rush of trying to get in transcripts before the last second possible.
The other day, as I was turning in a job, I realized that I am now TWO DAYS ahead of production schedule.  Stenovate gave me TWO WHOLE DAYS of freedom."
I feel like I finally have a grasp on what work-life balance really can be like."
"I just have to say I'm loving having everything in
one
place. 
Time is money
in our business, and so much of it can be wasted searching for exhibits, special instructions, spellings that I know I was already given.  In the past, I'd be searching through texts, Dropbox files, and email but no more of that!
I also really love the dashboard where I can see what's due when, at a glance.  This helps for planning purposes when accepting new jobs as well."