Our Blog
Feature releases, updates, inspiring stories, and productivity tips & tricks.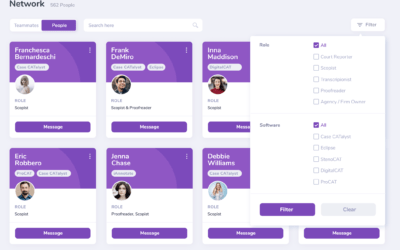 Find Yourself a Dream Team…without Facebook! Some reporters have found their dream team of scopists and proofreaders, and others are still searching for their wordy and witty matches made in heaven. There's a reason why the most popular Facebook groups for transcript...
Subscribe for More Great Articles!
Don't miss out on feature releases, product updates, efficiency tips & tricks, and an occasional laugh-out-loud inspirational story.